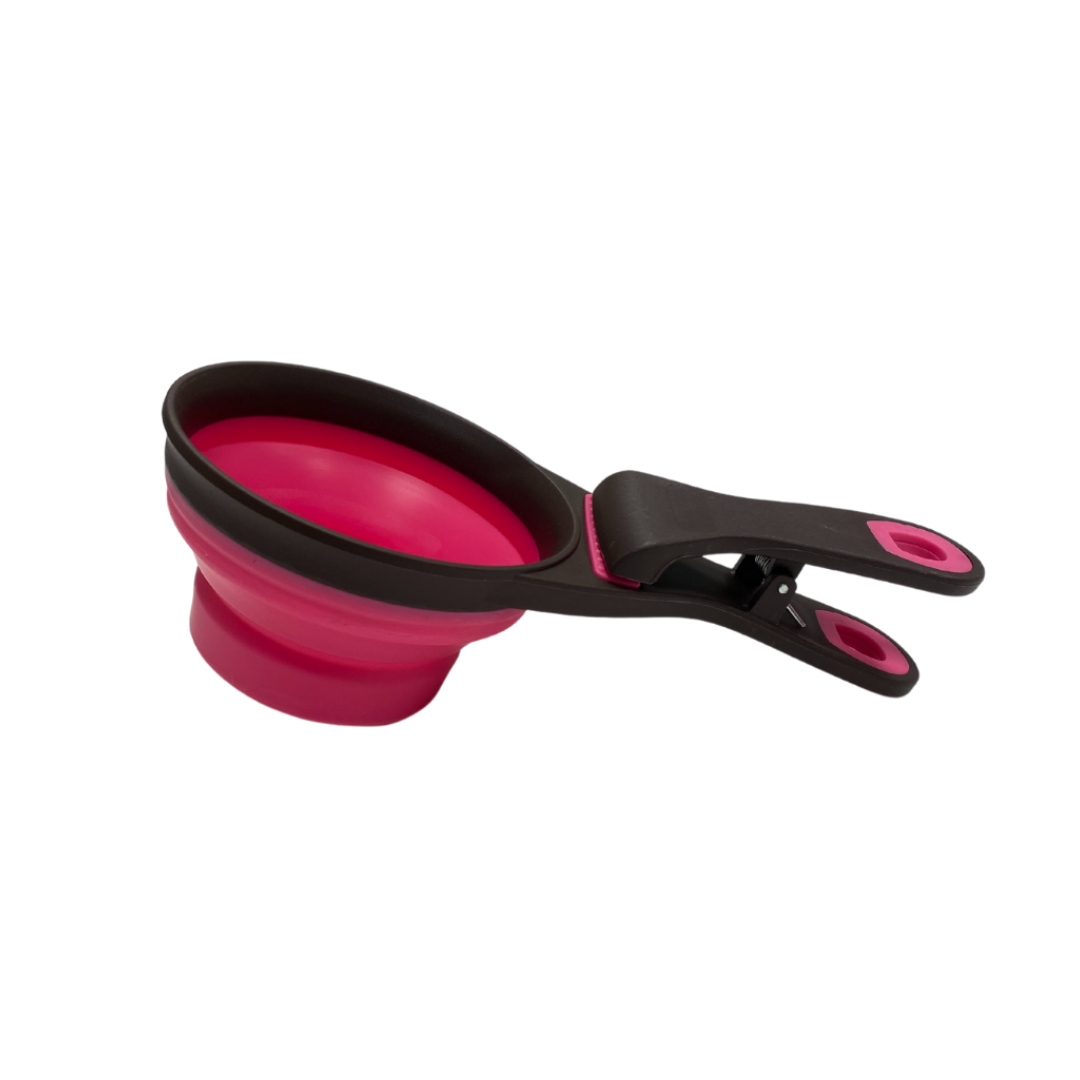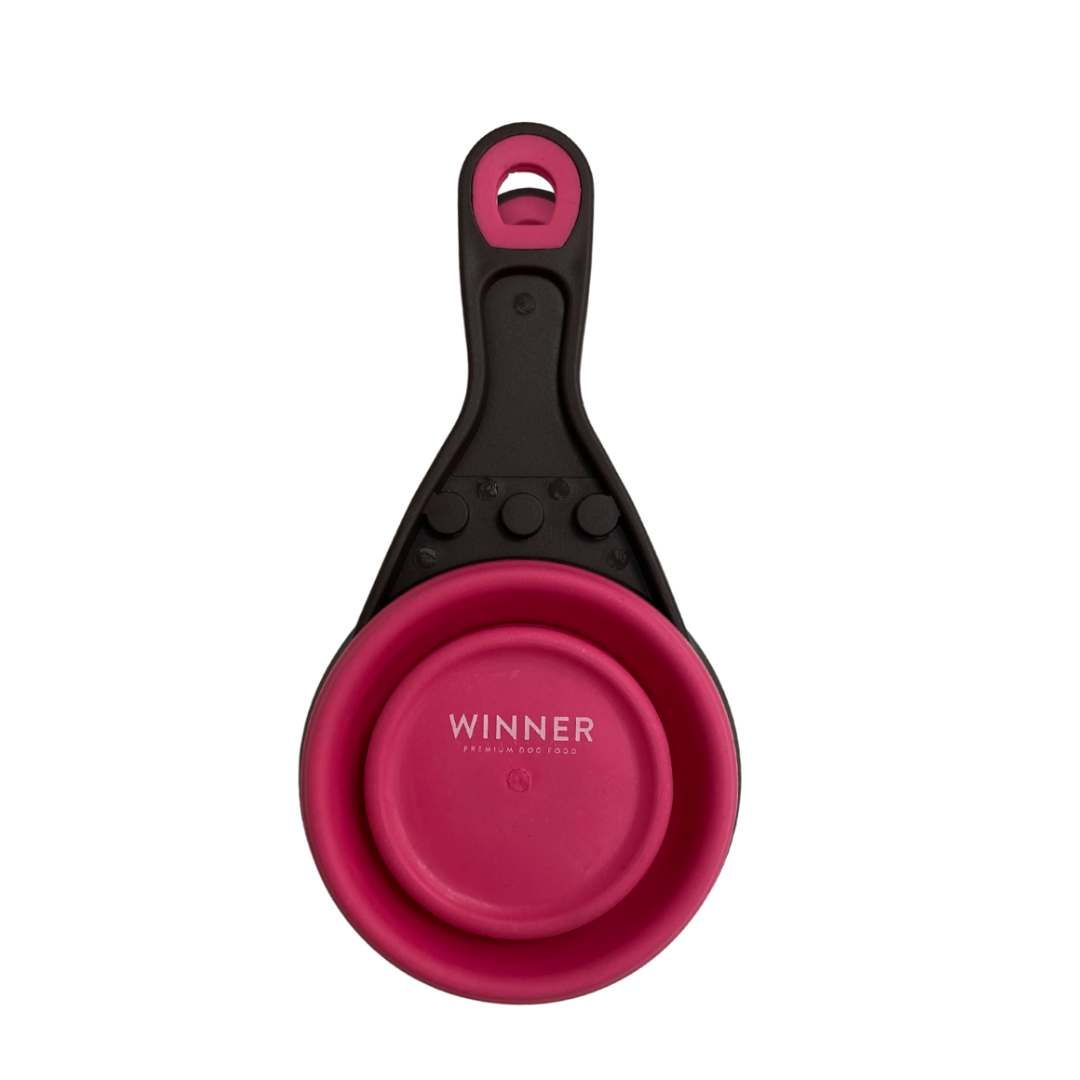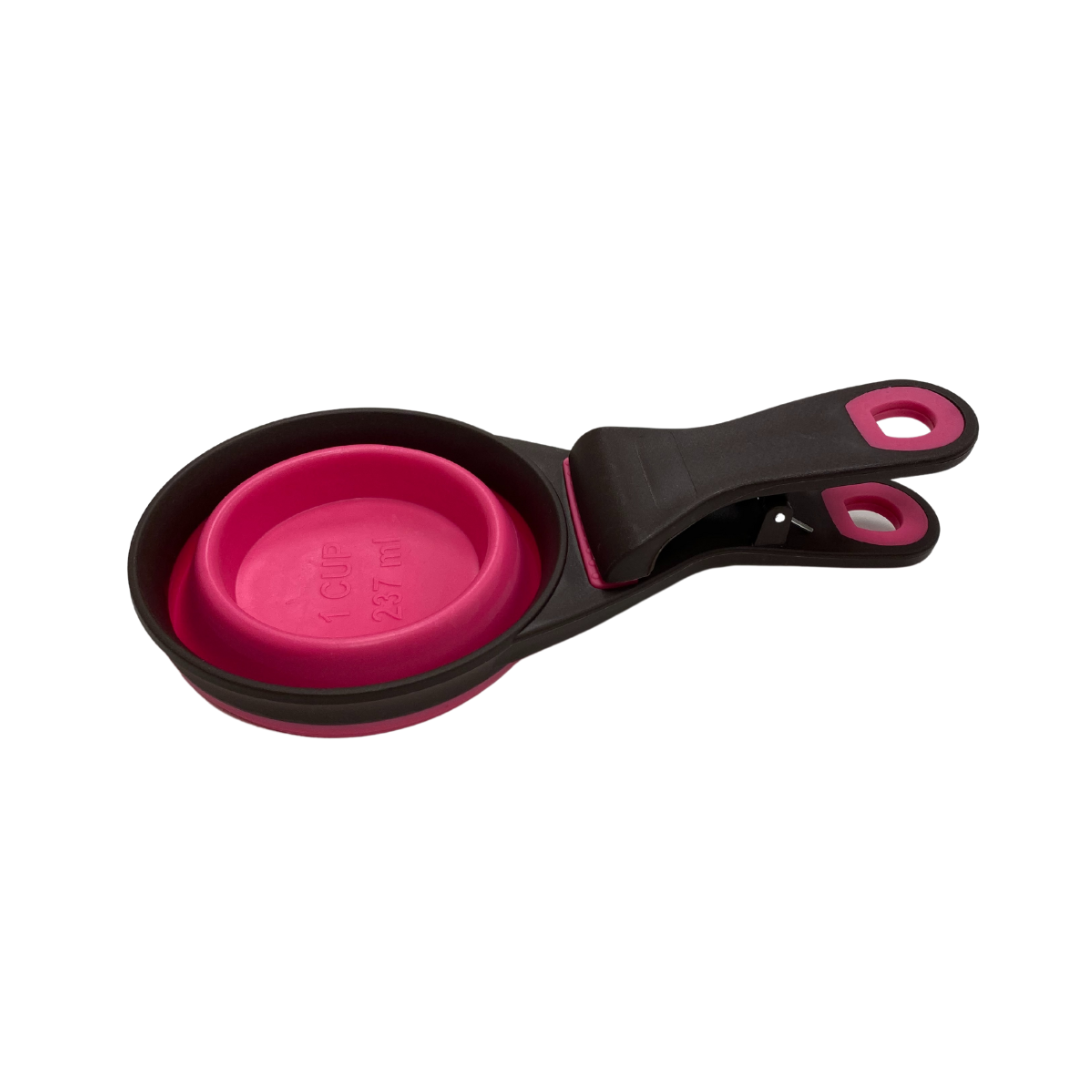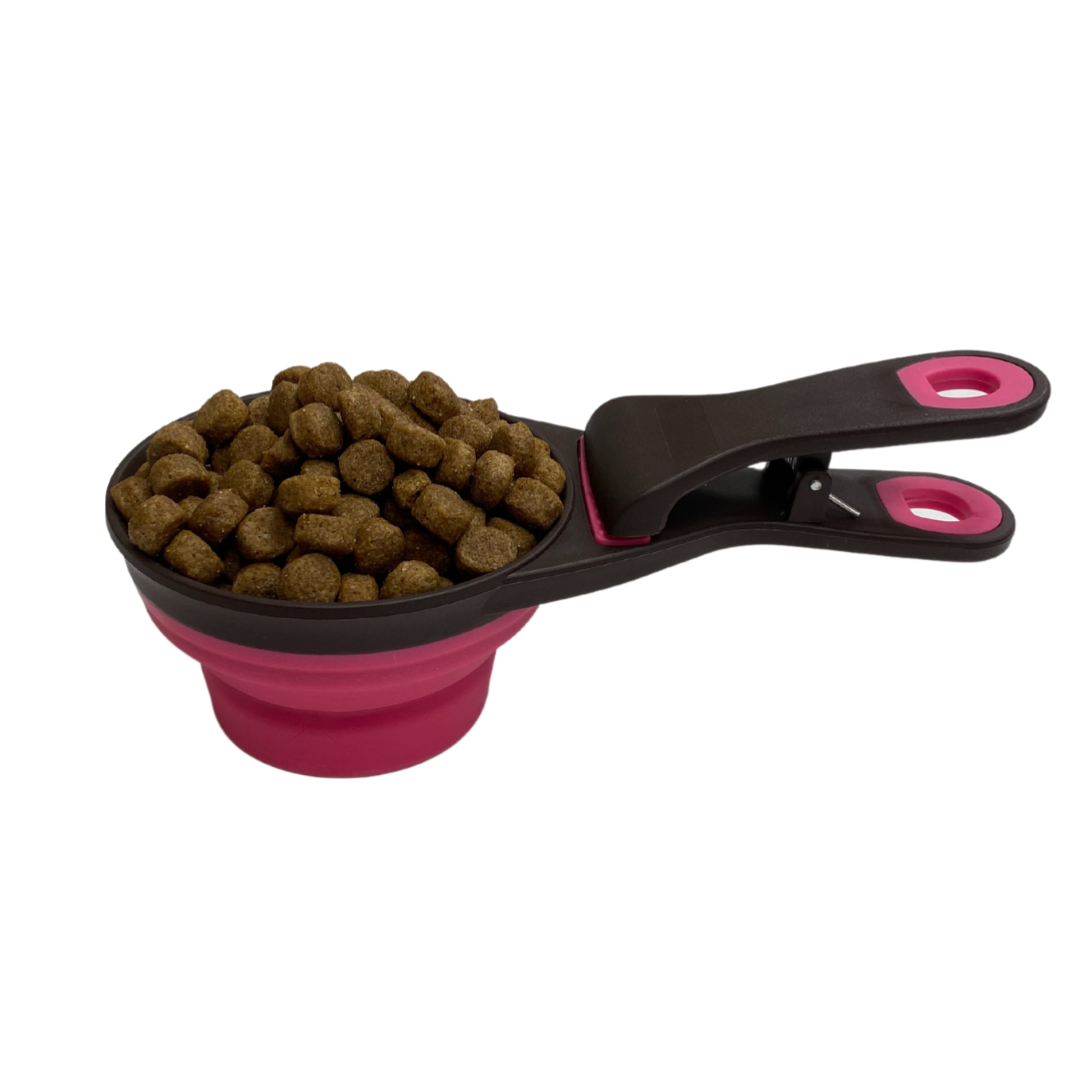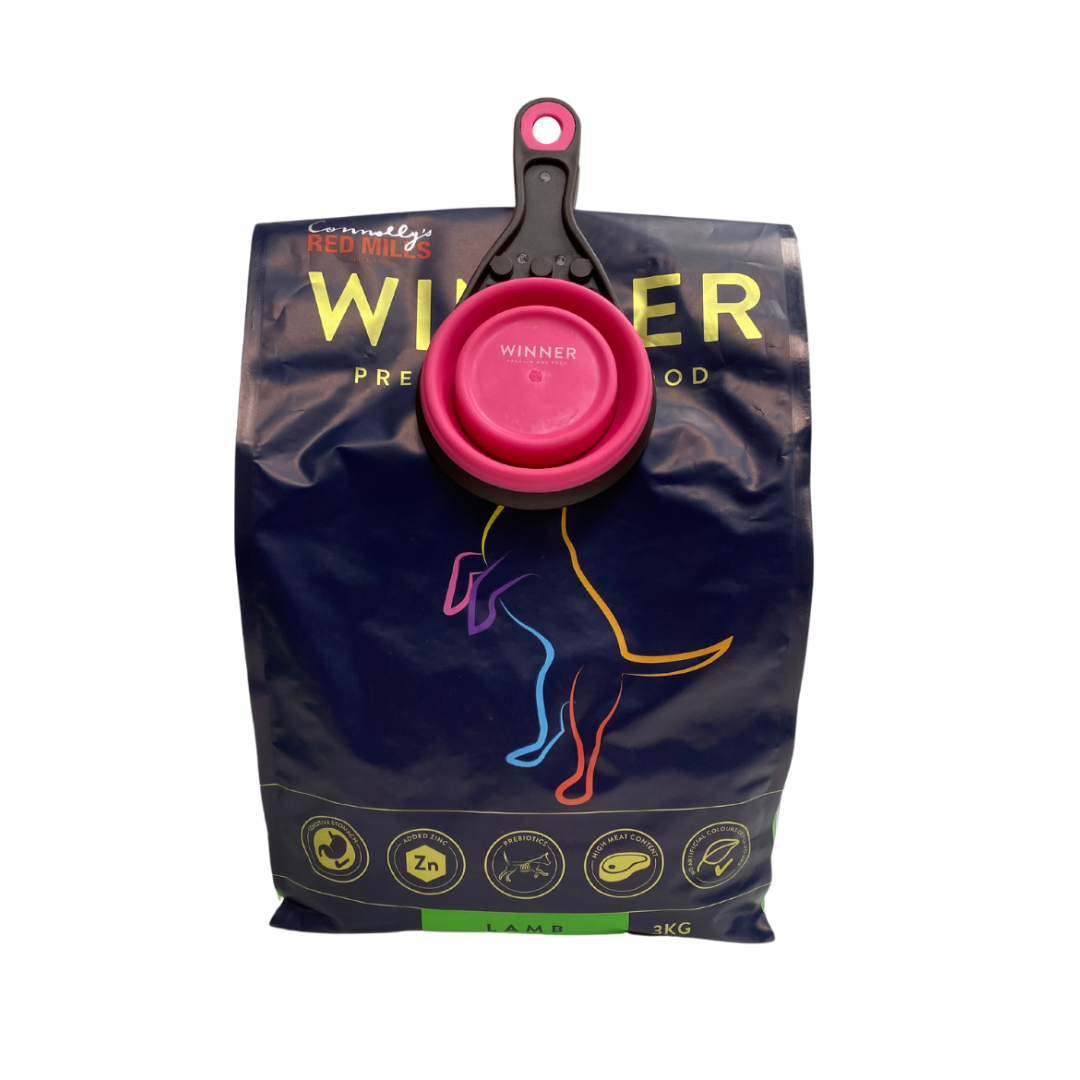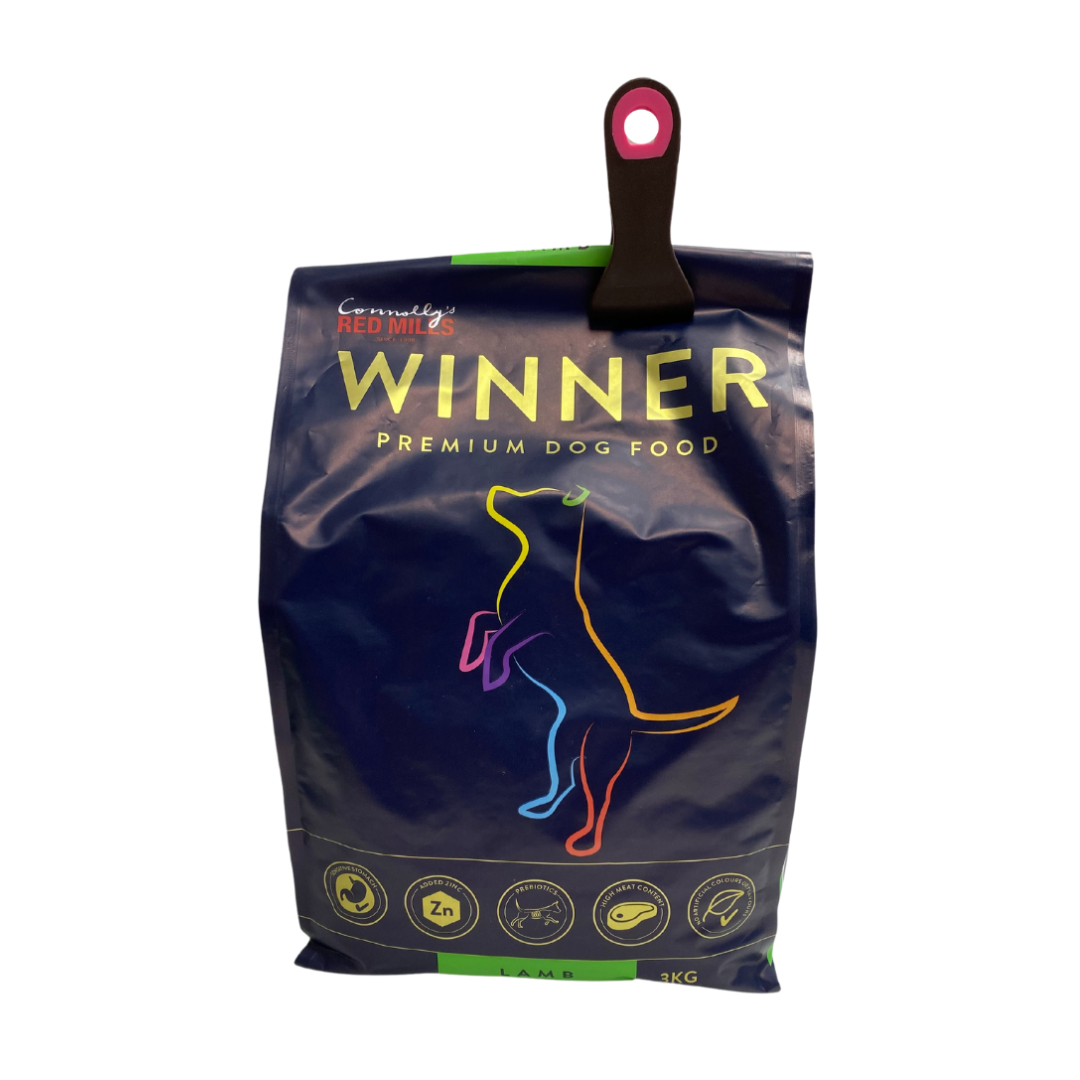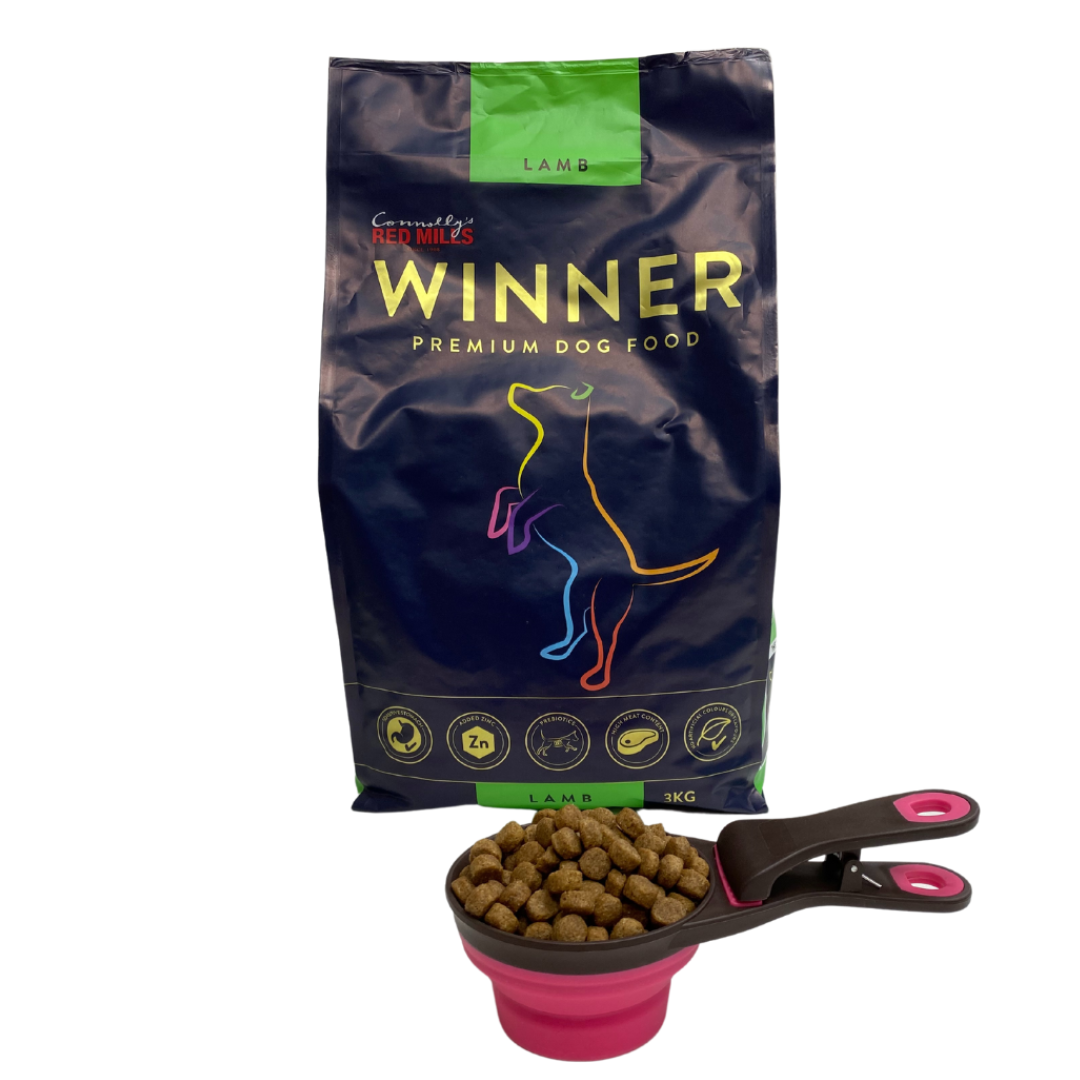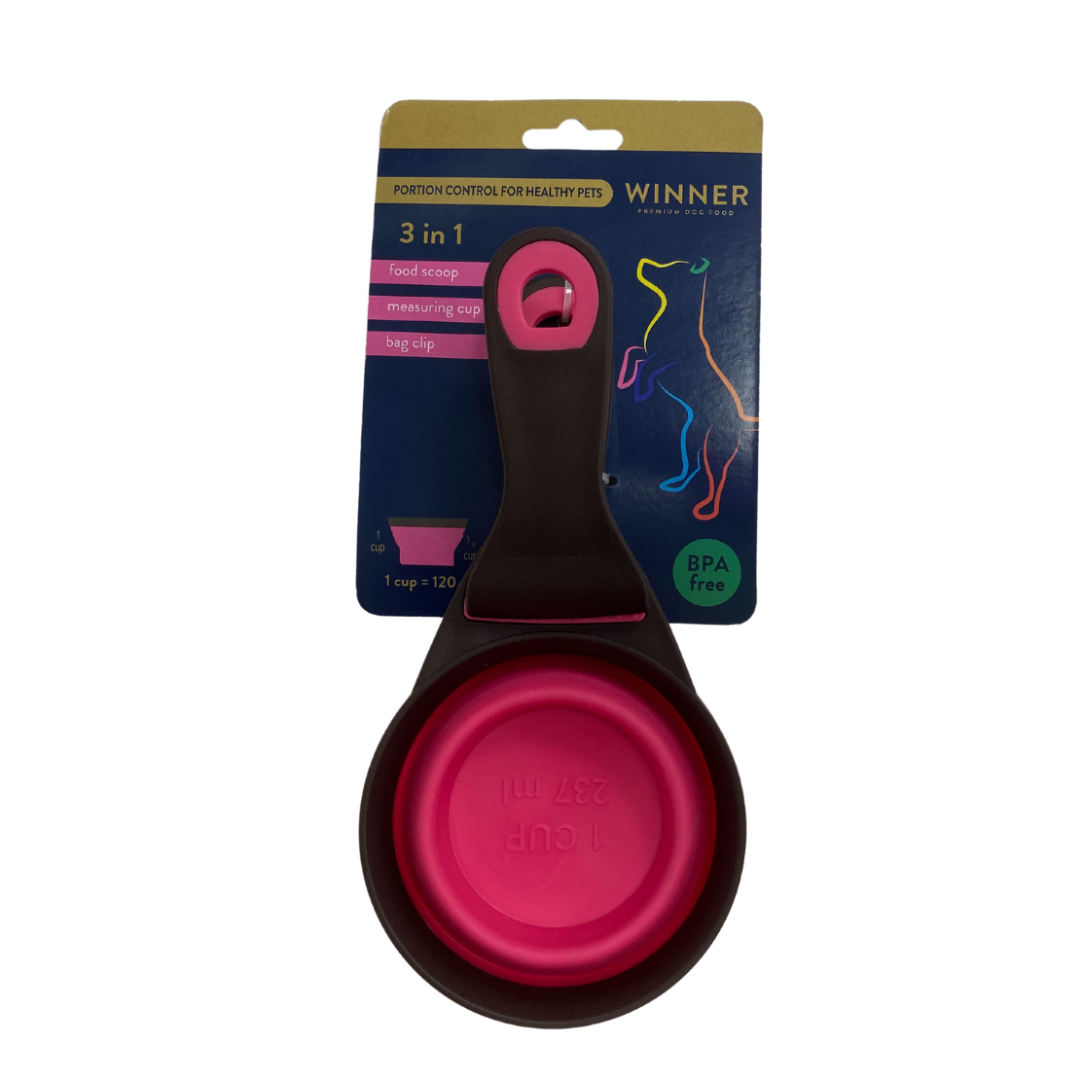 Winner - 3in1 Scoop & Seal
The Winner Scoop & Seal is so versatile. It gives you the peace of mind you need to give your dog the correct portion of food, which makes for a healthy and happy dog!
3-in-1 Scoop & Seal: Food cup, measuring cup, and bag seal
Helps ensure portion control for happy, healthy dogs.
Collapsible
BPA Free
Easy to Use
Lightweight
Washable
Guidance on how to measure portions is provided and detailed on the packaging.
About Winner
Winner is our affordable lifestyle pet food range! With options for all kinds of dogs, it's the ideal diet for the family pet, with an incredible host of great ingredients and benefits, all at an purse-friendly price point.
Winner is available in 3kg and 15kg bag options, and caters to your pets no matter their life stage or particular needs. It's the perfect range for keeping to the family budget while still ensuring that your pet is availing of a high-quality food, made by people who care.